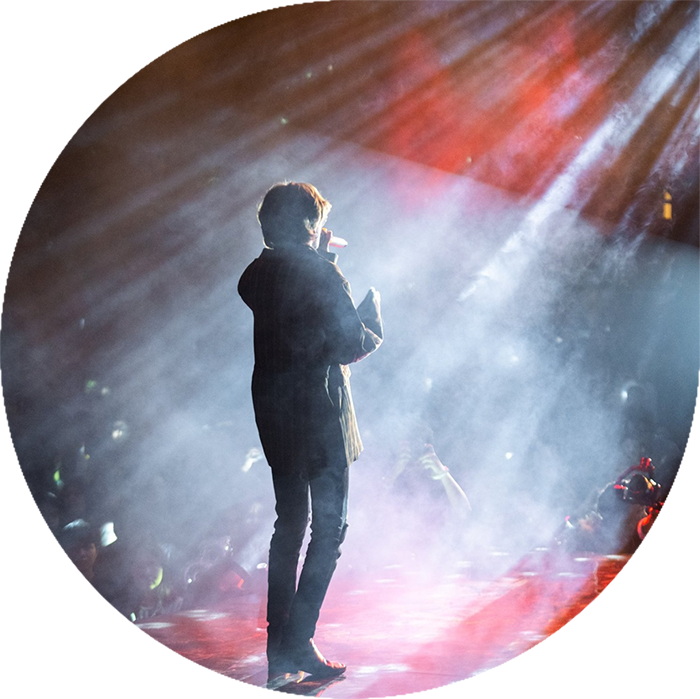 KOREAN STANDARD TRAINING
Applied Music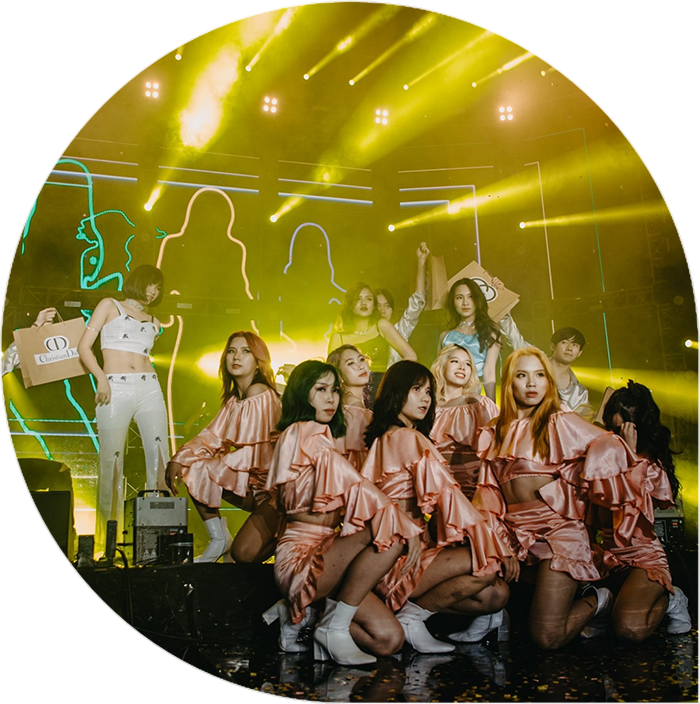 THE FIRST SCHOOL TO OFFER APPLIED MUSIC TRAINING
The Department of Applied Music at Thang Long University was established in collaboration with two leading Korean Art schools, Seoul Art and Woosong.
INTERNATIONAL COLLABORATION
CURRICULUM FROM KOREA
With a curriculum updated from Korea and modern equipment, students in the Department of Applied Music are provided with essential expertise and valuable practical experience. This not only helps them become skilled musicians but also offers opportunities for various roles in the dynamic entertainment industry.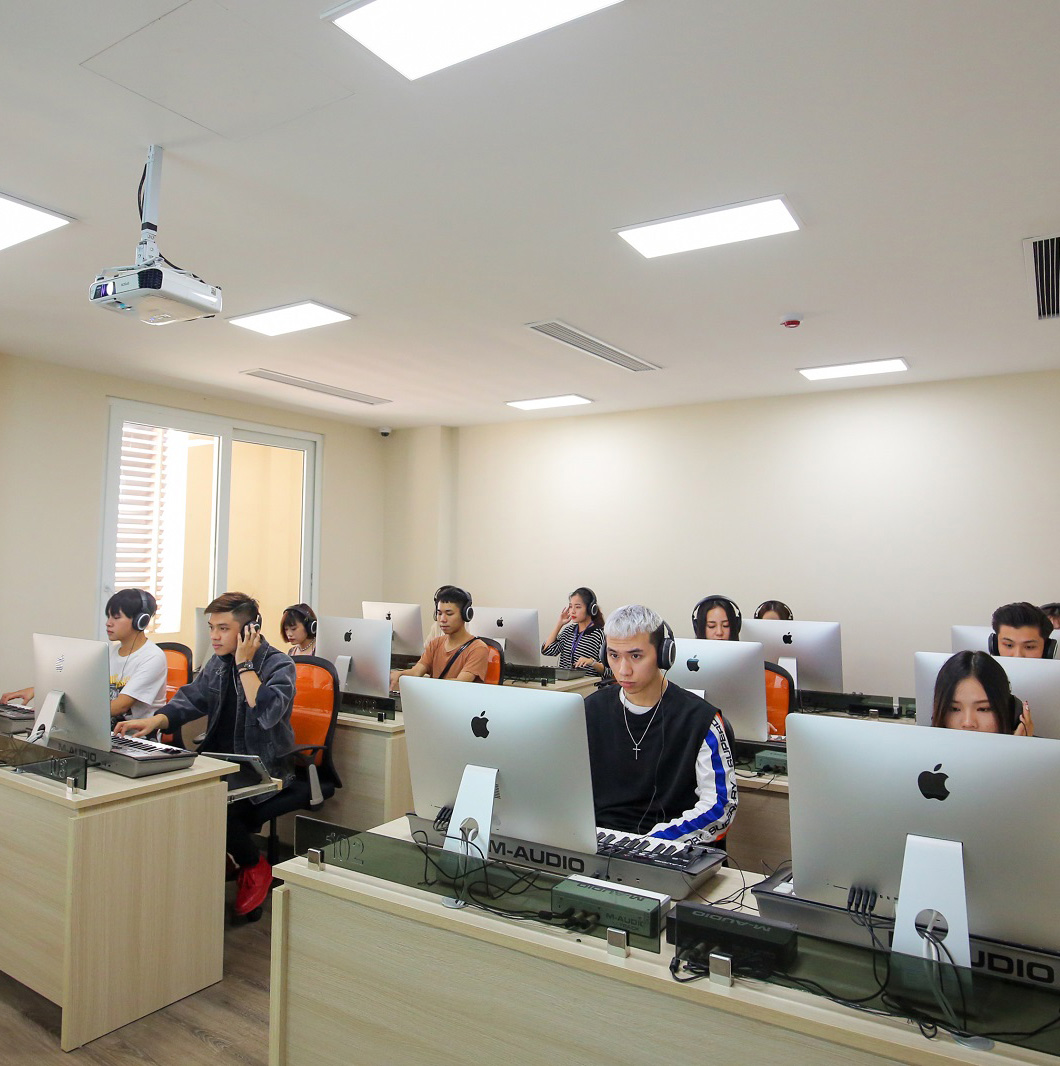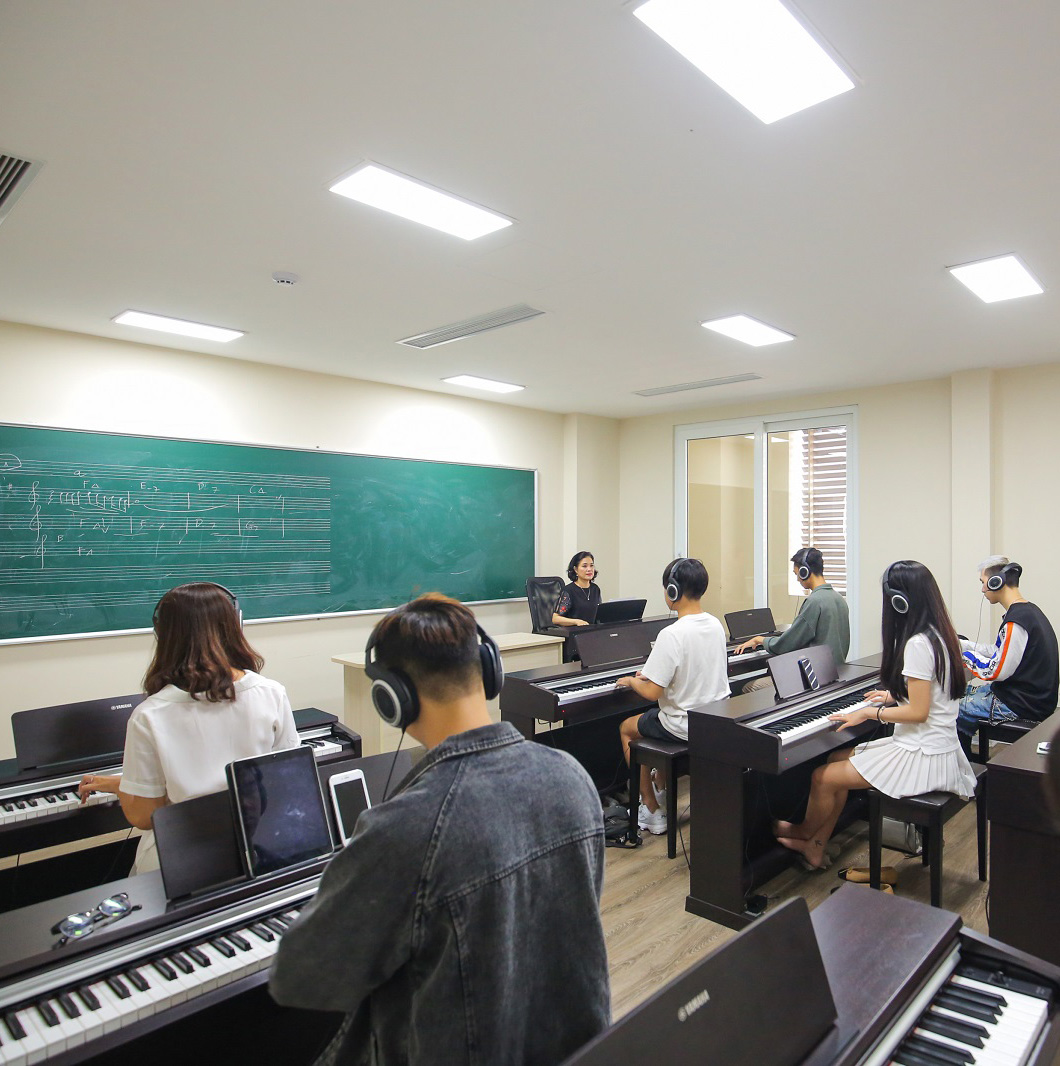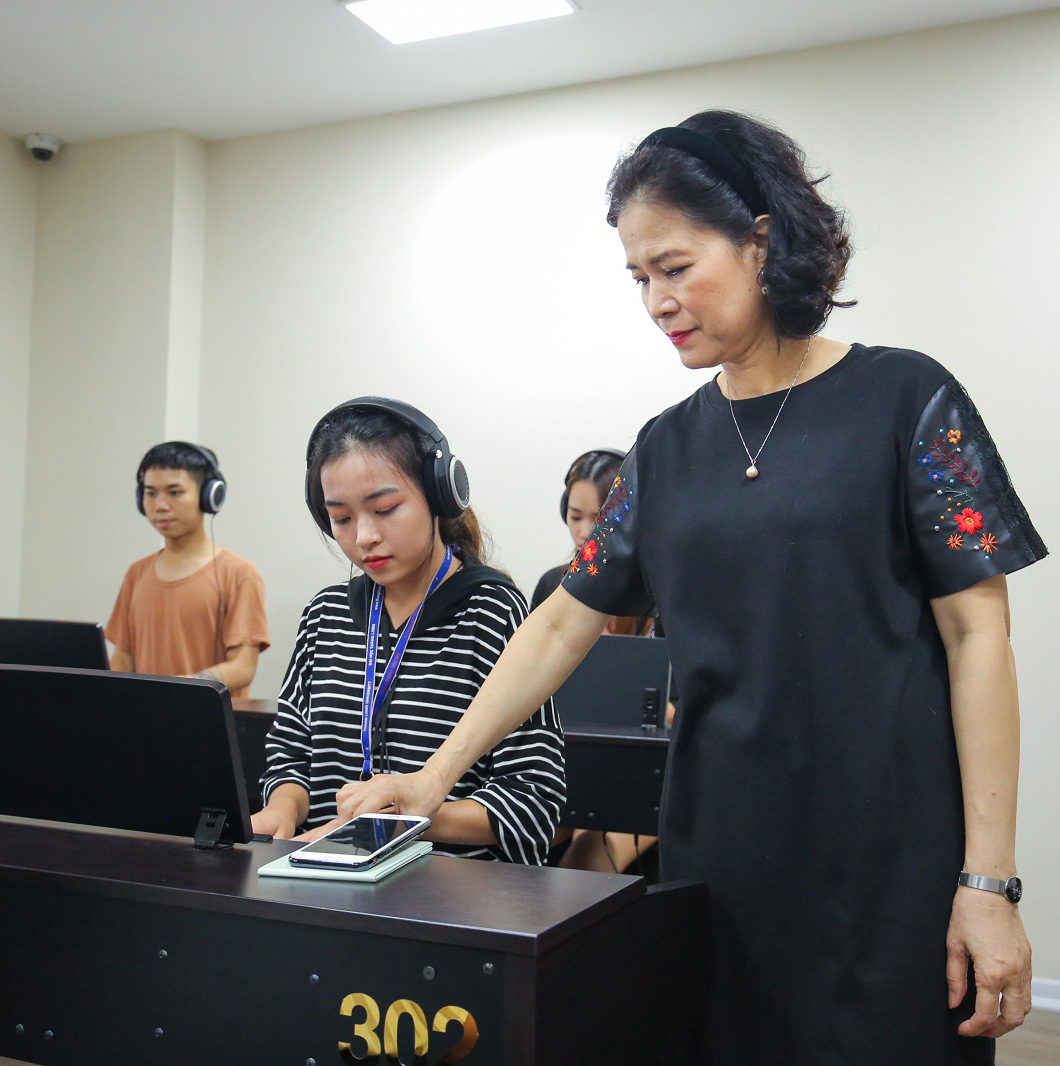 Ecology theory and practice.
Our Department of Applied Music has a unique learning-practice combination, equipped with various facilities such as vocal training rooms, music production rooms, recording studios, performance stages, piano classrooms, and instrument rooms (drums, guitars, etc.).

We have deployed state-of-the-art iMac computers, all equipped with specialized software for music learning and production, including Ableton Live, Cubase, Logic Pro X, and more. These are real-world, industry-standard software used extensively by professional music producers worldwide.